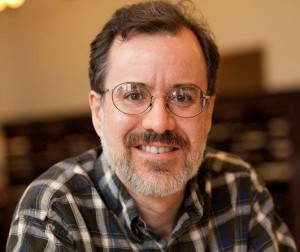 I'm currently the Film and Media Studies and Librarian at Emory University in Atlanta. Although my primary passion and expertise is film, I also love literature, music and other arts in their various lofty and base manifestations.
My book The Cinema of Sergei Parajanov was published by the University of Wisconsin Press in 2013. The Soviet film director Sergei Parajanov (1924-1990) is admired throughout the world for his remarkable visual style and his creative use of local folklore and traditional cultures. (His name is also commonly spelled Paradjanov.) His four major films are: Shadows of Forgotten Ancestors (Ukraine, 1964), The Color of Pomegranates (1969), The Legend of the Surami Fortress (Georgia, 1985) and Ashik-Kerib (Georgia/Azerbaijan, 1988). All four films are available on DVD, but you should see then on the big screen if you ever get the chance. A major restoration of The Color of Pomegranates was completed by the Film Foundation/World Cinema Project in 2014 and premiered at the Cannes Film Festival.
Before emigrating to the Southeast, I lived in Las Vegas for over twenty years. My scattered observations on that city somehow ended up as a novel, though I have no clear recollection of how it happened.
Oh yes… apparently I've also written nearly 150 articles and reviews for Turner Classic Movies. I have no clear recollection of how that happened, either.
The blog name "Dreams and Pomp" comes from Ghazal XI in Gertrude Bell's classic translations of Hafiz, the great 14th century Persian poet:
What meaning do our dreams and pomp convey,
Save that beside a mighty stream, wide-fed,
We sit and sing of wine and go our way!
 Header image: detail from Khosrow at Shirin's Palace, Tabriz School, Iran, 15th century.